Overview
Edogawa Ward is located in the east end of Tokyo prefecture and facing the Tokyo Bay. This area is populated since it's close to the center of Tokyo, which is still rich in nature. On our tour, we visit a lot of local parks including Kasai Rinkai Park which is famous for Tokyo Sea Life Park and the biggest Ferris wheel in Japan. We also drop by a big supermarket which you can't find in the center of Tokyo. In the later half of the tour, we cross the Edo River and explore the Tokyo Disney Resort area. We make some photo stops at major spots in the resort and also secret spots that only locals know.
Itinerary
Meeting at Edogawa Municipal Baseball Stadium <MAP><pdf> (9:30am)
Gyosen Park with the Japanese Garden and the Zoo.
Riverside cycling road
Local supermarket
Kasai Rinkai Park
Lunch break (around 12:30pm)
Tokyo Sea Life Park (Aquarium) entry
Tokyo Disney Resort area(1:30pm)
Picture stops at TDL
Coffee break
End at IKSPIARI in the Tokyo Disney Resort (3:30pm)
The Rainy day tour
- We conduct the tour by using public transportation on rainy days. Also we are going to visit some alternative places
Departure
Departure:Sundays and on request (Please check the calendar)
Availability: 10 persons each day
Duration: About 6 hours
Price: 10000yen/person
Included: Rental bike, English speaking guide, helmet (on request), drinks, snacks, Sea Life Park admission and insurance.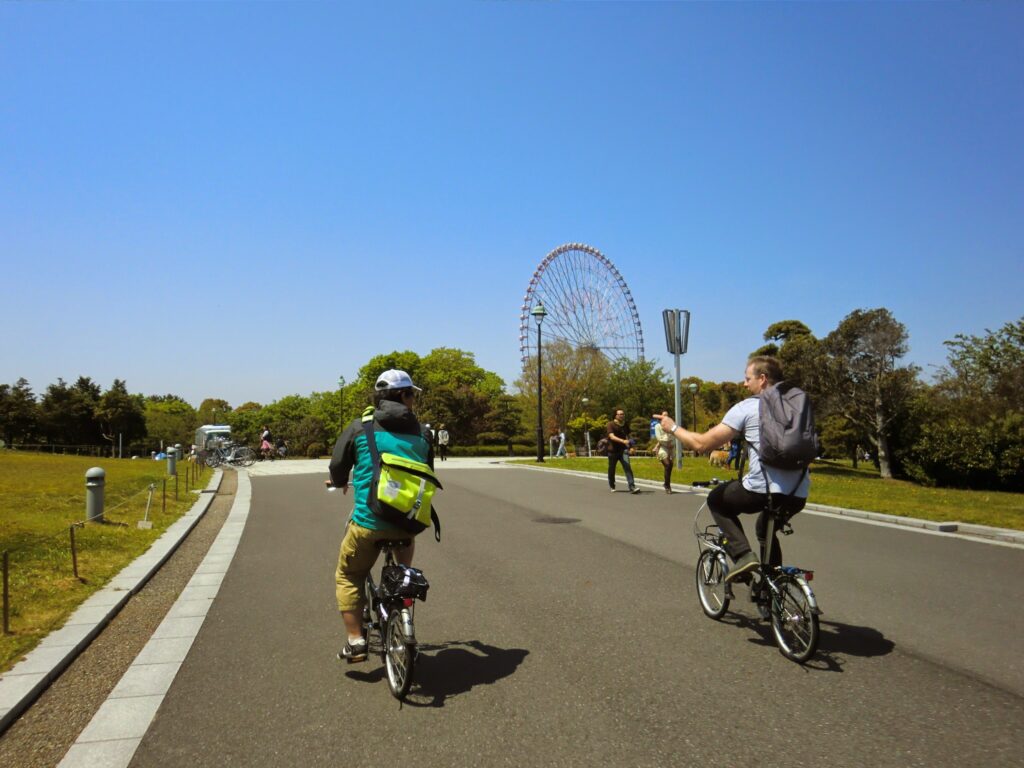 Our other bike tours