Overview
Tokyo hosted the second Tokyo Olympics and Paralympics in 2021. It was supposed to be in 2020 but postponed to 2021 and we managed to host them. The first Tokyo Olympics was held in 1964. Some old stadiums and gymnasiums are used again for 2020 and that area is called Heritage Zone. For 2020, more venues were added, and the new area was called Bay Zone. In this tour, we will show you some new venues in Bay Zone. Not only Olympic sites, but you will also see some new facilities like International Cruise Terminal which opened July 2020.
Itinerary
Meeting at Kachidoki <MAP><pdf>
(9:30am OR 13:30pm)
Harumi Olympic Village (2020 site)
Toyosu Fish Market
Ariake Arena (2020 site)
Ariake Gymnastic Center (2020 site)
Ariake Tennis Forest (2020 site)
Gandum Statue
Tokyo International Cruise Terminal
Odaiba Marine Park (2020 site)
End in Odaiba Marine Park (12:30pm / 16:30pm)
Note: Visiting places may be omitted or replaced because of operational reasons. The guide will explain why in those cases.
The Rainy day tour
- We conduct the tour by using public transportation and on foot on rainy days. We may omit or replace some places.
Departure
Departure: Please check the calendar
(Can be arranged by your request)
Time: 9:30am / 13:30pm
Duration: About 3 hours
Price: 7500 yen /person
Availability: 10 persons each tour
reservation: required
Included: Rental bike, Nationally lisenced English speaking guide, helmet (on request)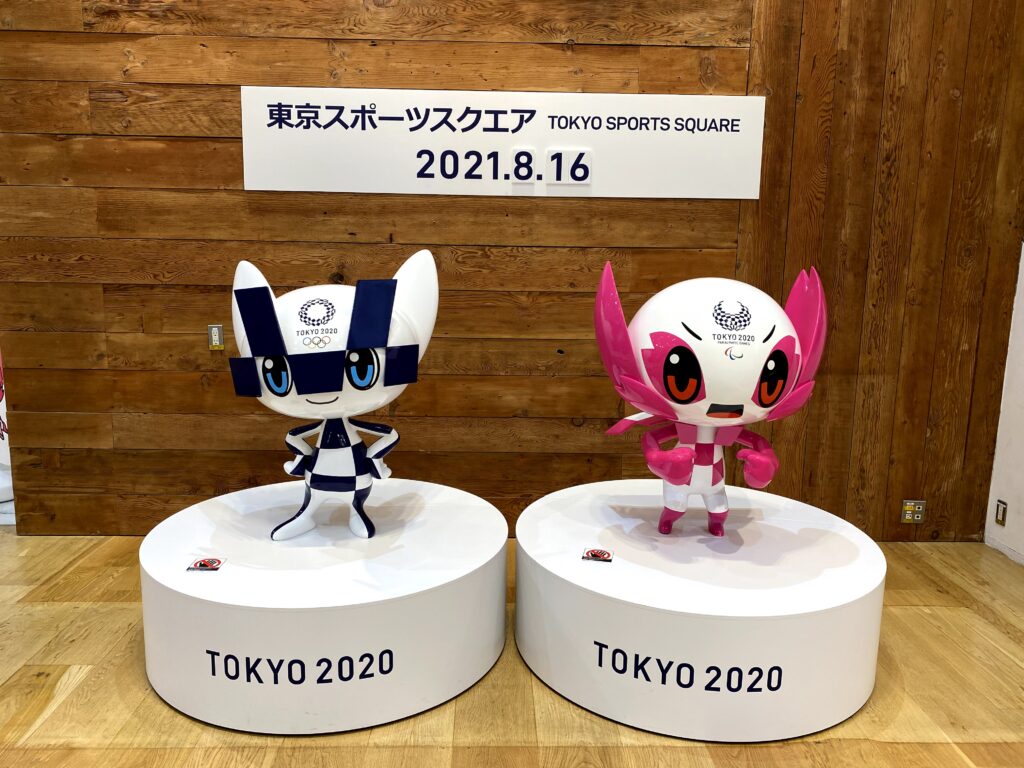 Our other bike tours